Read the instructions carefully before going to the field to carry out the missions.
Switch on the Parrot ANAFI
Launch the application "CTRL + Parrot 2"
Allow the application "CTRL + Parrot 2" to access
Connect your Smartphone / Tablet to the USB port of Parrot Skycontroller 3.
Please make sure that ANAFI WORK is in connected status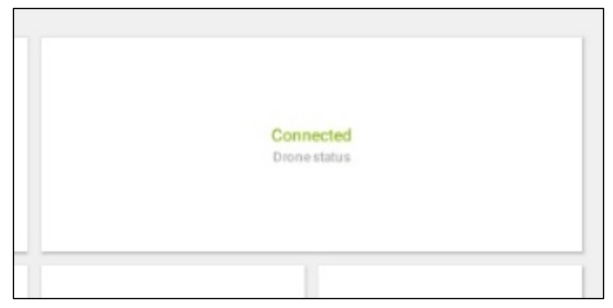 Launch the application Pix4Dcapture from the application CTRL + Parrot 2
1-      Activate geolocation mode of your device (Smartphone / Tablet)
2-      In the home screen, select the mission type to plan "GRID" / "Double GRID" / "CIRCULAR" / "POLYGON"
After the chosen mission, display the map by pressing the locate button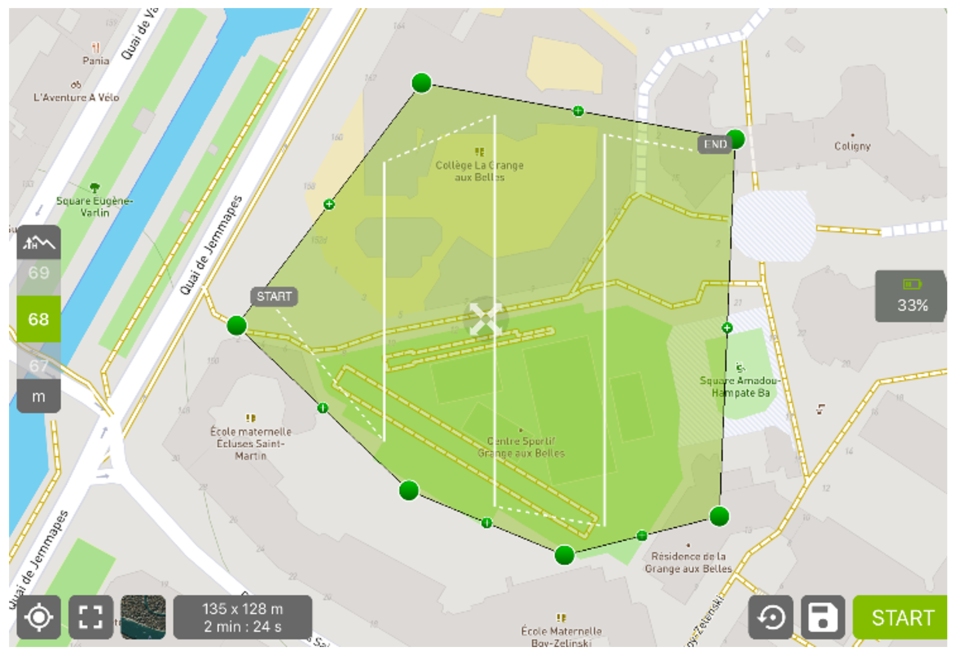 Then zoom out and scroll the map to the area you intend to reach.
Then, display the default flight plan here by pressing the "RESET" button.
Place this flight plan over the property you want to map by dragging it with your finger. Rotate or adjust its size by dragging the corners.
Adjust the flight area if necessary.
Adjust the flight altitude:
For "GRID" and "POLYGON": the recommended flying altitude is 20 to 50m max.
For "CIRCULAR" and "DOUBLE GRID": the recommended flight altitude is 5m to 10m above buildings (or trees)
Press "START"
utomatic checklist appears to check the key elements of the flight.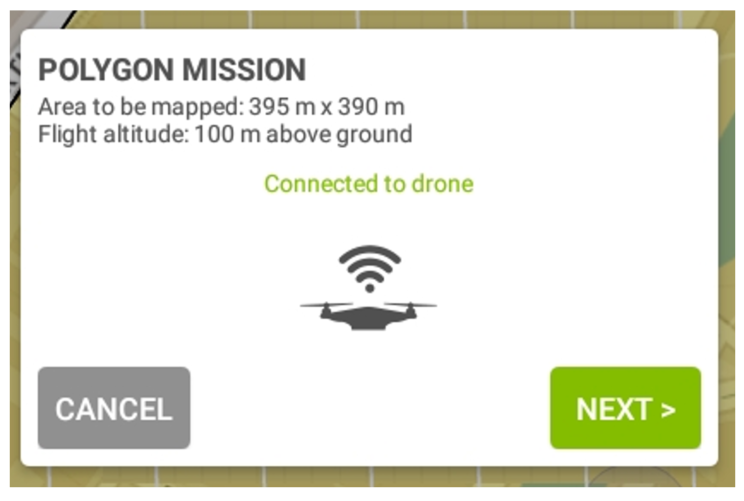 If all points have been validated the application proposes takeoff by pressing the green takeoff button.
 The drone takes off and goes to the starting point of the flight plan and follows the itinerary of the mission.
Once the flight plan is complete, the Parrot ANAFI Work returns to the starting point defined on the flight plan and lands.