Read the instructions carefully before going to the field to carry out the missions.
Turn on the ANAFI and connect your smartphone to the USB port of the Parrot Skycontroller 3.
Activate the geolocation of your device (Smartphone / Tablet).
Launch the Pix4Dcapture application.
In the home screen, select the mission type to plan "GRID" / "Double GRID" / "CIRCULAR" / "POLYGON"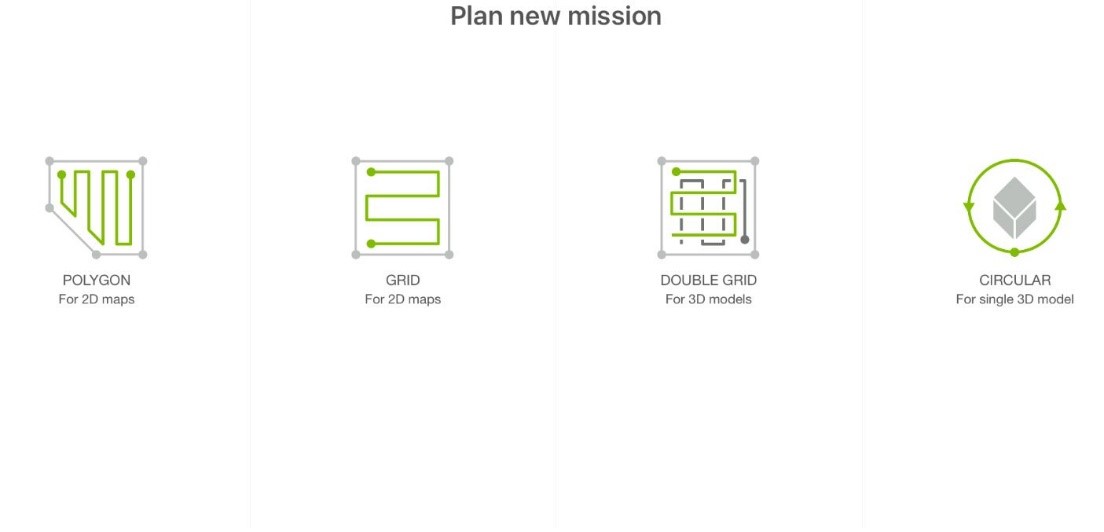 After the chosen mission, Pix4Dcapture dashboard will appear.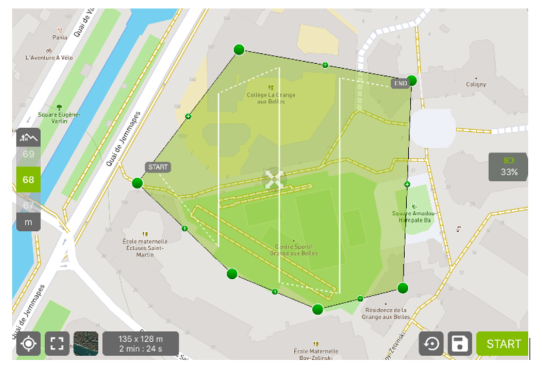 In the chosen mission menu, display the local map by pressing the button.Zoom out and scroll the map to the area you intend to go. Then, display the default flight plan by pressing the RESET button.
Place this flight plan above the crops you intend to map by dragging it with your finger. Rotate or adjust its size by dragging the corners.
Define the flight zone, a take-off and a landing point.
For "GRID" and "POLYGON": Recommended flying altitude is 20 to 50m max.
For "CIRCULAR" and "DOUBLE GRID": the recommended flight altitude is 5m to 10m above buildings (or trees).
Take the drone and press START when your flight plan is correctly set up.
Please confirm by pressing START, a drone connection and take-off checklist is performed.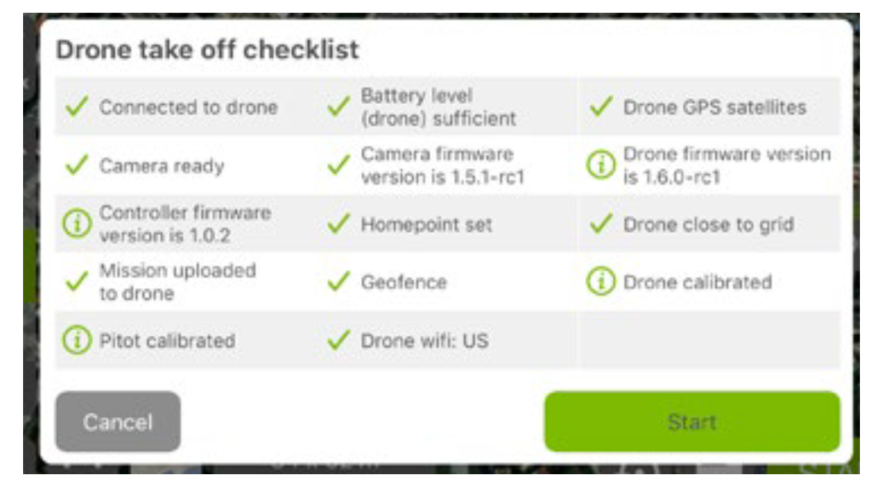 11. If checklist is validated, launch the drone by pressing "START"
Drone takes off and goes to the starting point of the flight plan and follows the itinerary of the mission.
Once the flight plan is finished the Parrot ANAFI Work returns to the starting point defined on the flight plan and lands.