To manually connect the drone via the mobile device (phone / tablet), proceed as follows:
With the Android version, the download of the application CTRL + Parrot 2 is required.
Open the Parrot Skycontroller 3 pane. By default, the Parrot Skycontroller 3 is already associated with the ANAFI.
Place the smartphone / tablet on Parrot Skycontroller 3
Connect the USB cable of your smartphone / tablet to the Parrot Skycontroller 3 and your smartphone / tablet.
Turn on the ANAFI.
Open the CTRL + Parrot 2 application and create an account.
Select OPEN PIX4DCAPTURE
If asked, create a Pix4Dcapture account
Select Parrot ANAFI
Select the mission:
"GRID" or "POLYGON": to map a terrain or an extended area.
"CIRCULAR" or "DOUBLE GRID": to map a property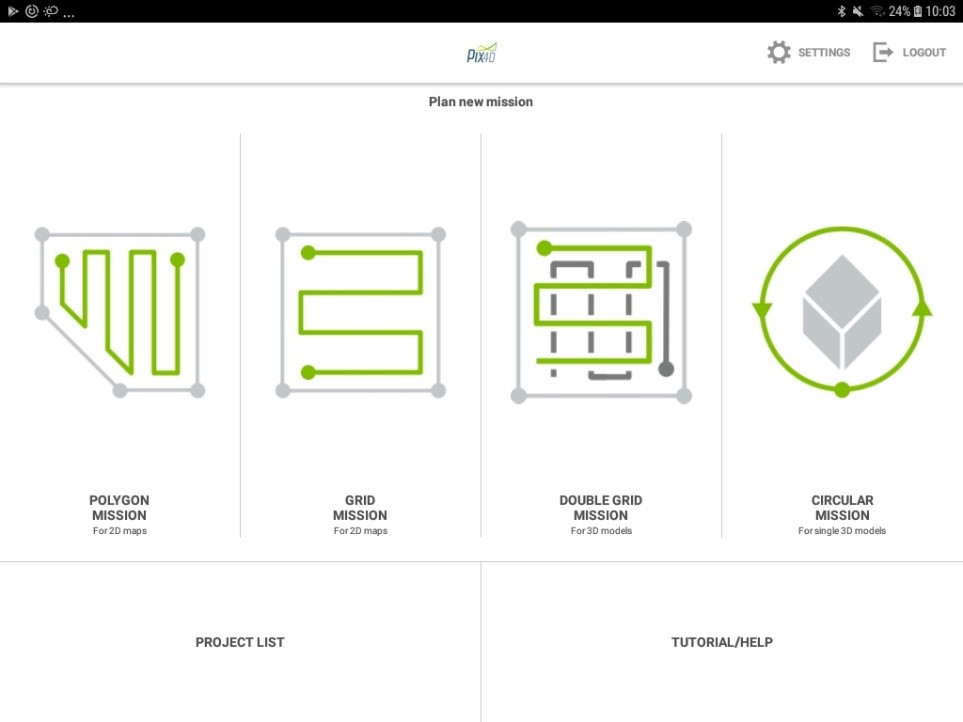 Interface Android
 After the mission choosed, main menu of the application launches.