If you notice a tilted horizon on all your videos and photos, and if this tilt is always on the same side, access camera calibration to make your horizon perfectly straight again.
Note:
Before starting this procedure, you need to position ANAFI on a flat and perfectly level surface, exactly perpendicular to any pattern containing straight lines you can use as horizon references.
A set square can help you check that a line on your floor is perpendicular to your wall, as on the following pictures.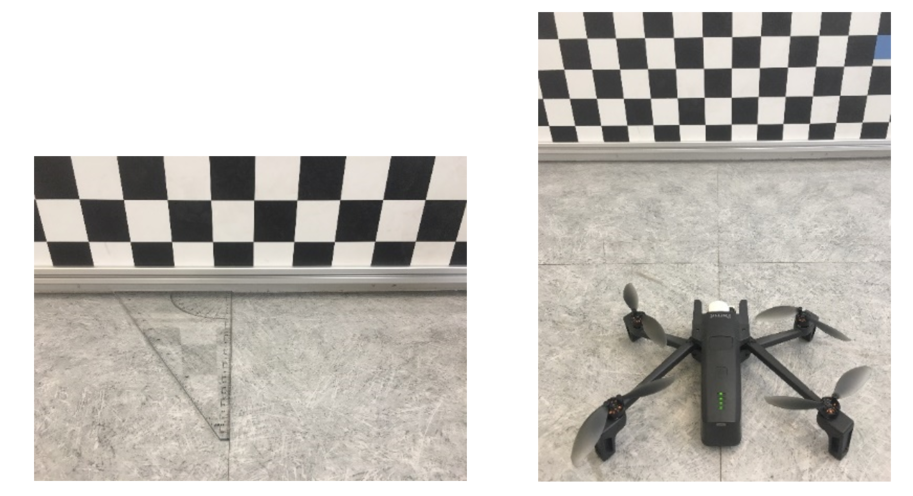 This feature is accessible from the ANAFI box on the FreeFlight 6
Select "PREFERENCE" and CAMERA" menu.
Then select "Correct HORIZON"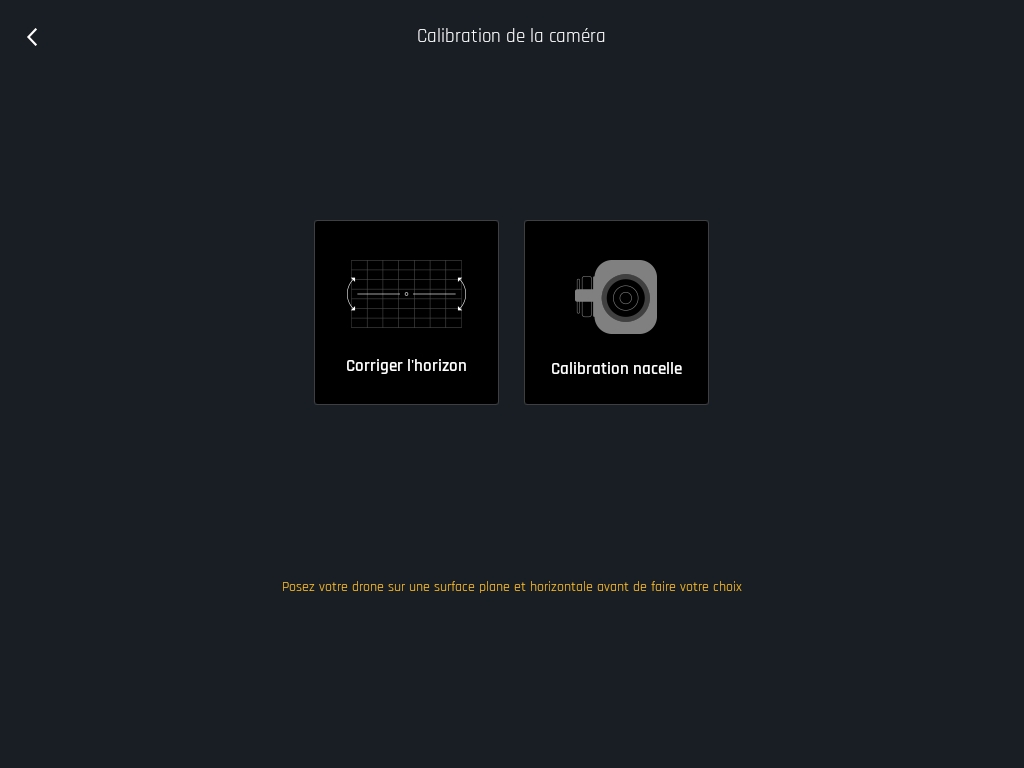 3. The following screen appears.
Tap "–" or "+" until the artificial horizon of ANAFI matches the horizon reference facing the drone. Do not worry about vertical lines: as you can see from the screenshots, they do not appear straight or parallel on the gimbal calibration screen.
When you have straightened the tilt of the camera, tap the "<" icon on the top left of the screen to confirm your setting and exit camera calibration.